Sock summit was everything I hoped it would be and so much more. I loved my 3 hour class in casting-on. I know. I'm a knitting geek of the highest magnitude. But there was (& is) so much to learn.
And for the record, I was not the only person there with pink hair. Not even close. And this particular group of people, the sock knitters, are big sci-fi fans. BIG. There was an actual "sockgate" to walk through. If you know what I'm talking about, you might be a sock knitter too. I really have found my people.
While in the land of the sock people, I found the most beautiful sock yarns. I even found one with real silver running through it. It was the yarn I had been waiting for, exactly the thing I needed to cast-on my first pair of viper pilot socks. And you know what the best part of that is? I actually met the author of the pattern, and she let me make a cameo appearance on her blog! Over the moon, I was.
So without further gushing, I give you my viper pilot socks!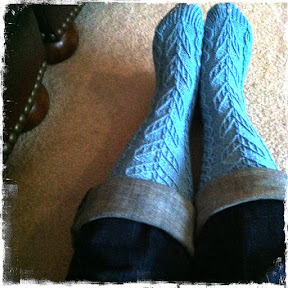 These were definitely the hardest thing I've done to date. And most definitely in my top 5 favorite knits. I'm not used to having to pay such close attention to a pattern. But when the stars align there's nothing to be done but to start knitting.
Here are a few more shots from Portland (my new favorite city).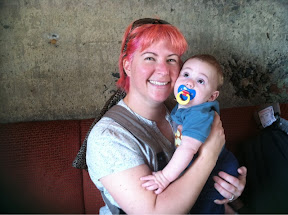 - Posted using BlogPress from my iPhone